| | | | |
| --- | --- | --- | --- |
| A Message from Marlin, Our New Executive Director | | | |
Tuesday, 30 June 2015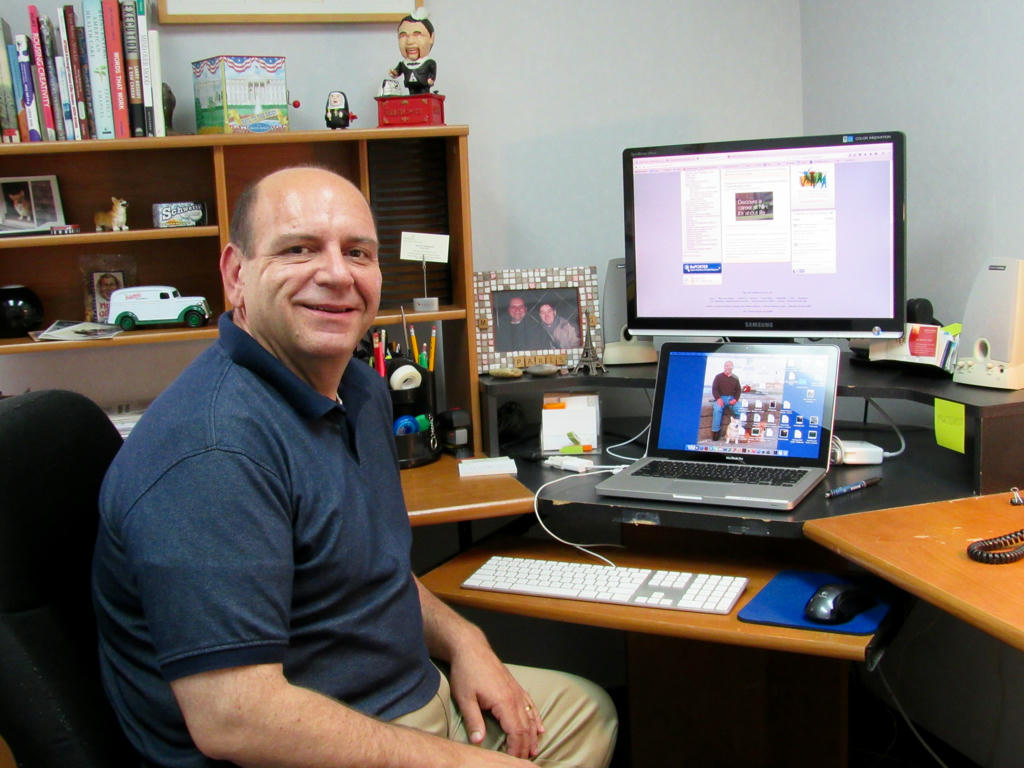 With one month as Executive Director of Families for Depression Awareness behind me, it's even more evident to me that this organization is doing important, life-changing, and life-saving work.
| | | | |
| --- | --- | --- | --- |
| Advocating for a Better Mental Healthcare System at The Kennedy Forum | | | |
Monday, 29 June 2015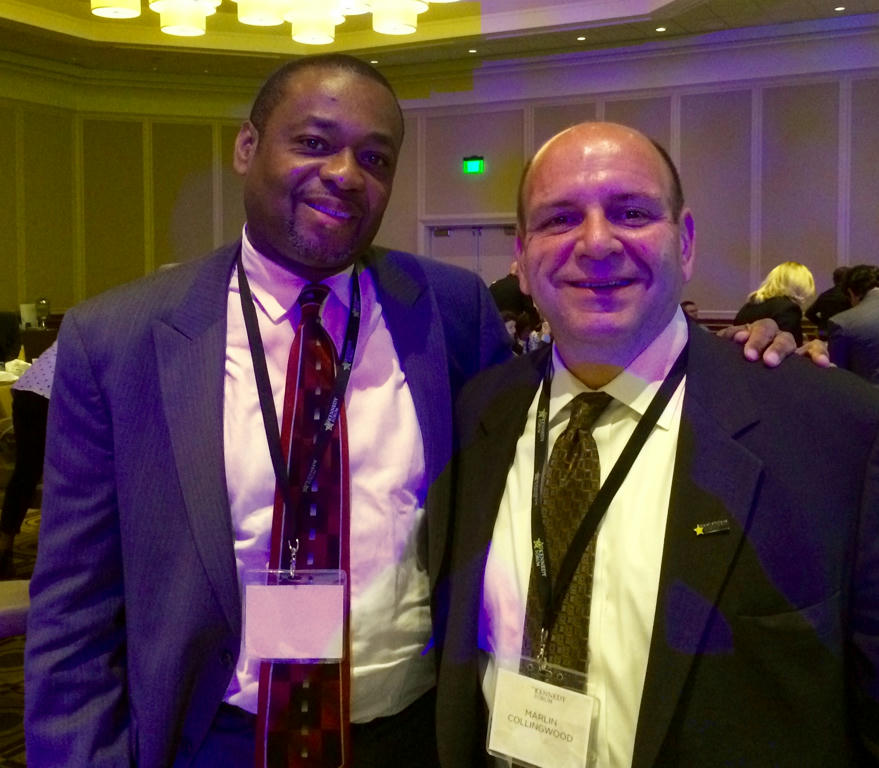 FFDA Executive Director Marlin Collingwood with Arthur C. Evans, Ph.D., Commissioner, Department of Health and Intellectual disAbility Services, Philadelphia
Families for Depression Awareness was again well represented at The Kennedy Forum conference, held on June 9th in Boston. Executive Director Marlin Collingwood and Director of Programs and Marketing Susan Weinstein engaged in learning, dialogue, and networking with policymakers, educators, researchers, advocates, business leaders, providers, and people with the lived experience of mental health and substance use disorders. The Kennedy Forum event sought to advance critical discussions about the science, practice, financing, and delivery of care and services. In addition, as conference attendees Marlin and Susan were able to participate in discussions examining the future of mental health in this nation and abroad.
| | | | |
| --- | --- | --- | --- |
| Free Mental Health Phone Coaching Now Available! | | | |
Tuesday, 23 June 2015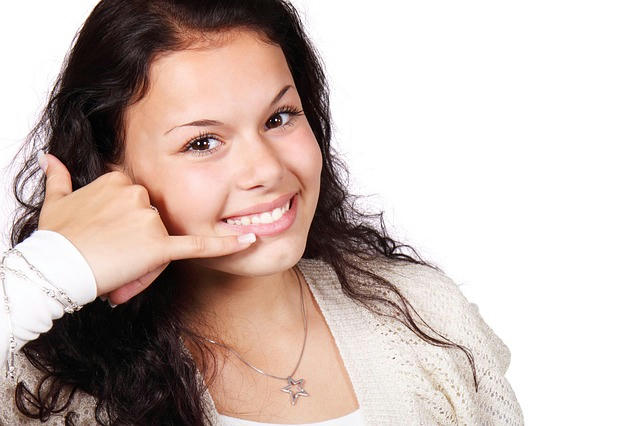 Is a member of your family struggling with a mental health issue?
Could you use some guidance on establishing family roles and boundaries?
Do you need some help taking the necessary steps to get mental health care?
Does your family need some practice with healthier communication?
| | | | |
| --- | --- | --- | --- |
| Lindner Center of Hope Supports FFDA Programs | | | |
Friday, 05 June 2015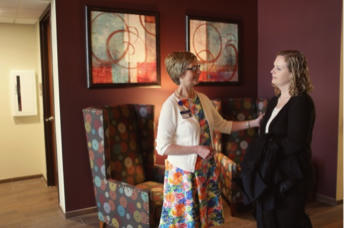 This year, we have been fortunate to receive sponsorship support from Lindner Center of HOPE, a nonprofit mental health center in Mason, Ohio. We are pleased to be partnering with an organization that is truly making a difference in the lives of individuals and families and bringing hope to so many who are struggling.
| | | | |
| --- | --- | --- | --- |
| Taking our Trainings on the Road! | | | |
Thursday, 28 May 2015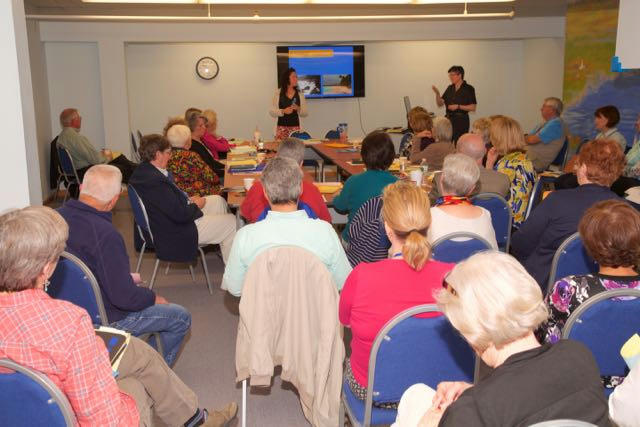 Our winter and spring calendars have been full of in-person trainings!
Just this month alone, we've been on the road from Malden to South Dennis, meeting with professionals, parents, community leaders, and teenagers.
Thursday, 28 May 2015
We've had a busy couple of months and wouldn't have been nearly as productive without the help of our amazing intern, Courtney! Here's what she says about her time at the FFDA office.
Over the past several weeks, I have been working at Families for Depression Awareness, a national non-profit organization based in Waltham. The mission of the organization is to prevent suicide and help people with depression and bipolar disorder, as well as their families, find support and coping solutions. There are a variety of components that go into making a small organization work. Everyone has a role, and every role intertwines sometimes.
| | | | |
| --- | --- | --- | --- |
| Celebrate National Children's Mental Health Awareness Day! | | | |
Thursday, 07 May 2015
Do you care about children's mental health? On Thursday, May 7, 2015, Families for Depression Awareness will join other nonprofit organizations and 1,100 communities across the country in celebrating National Children's Mental Health Awareness Day to bring attention to the importance of positive mental health from birth.
| | | | |
| --- | --- | --- | --- |
| May is Mental Health Month! | | | |
Monday, 04 May 2015
May is Mental Health Month! It is a time for action and also a time to be supportive of the people in your life who live with depression and bipolar disorder.
Some things you can do to get involved with mental health awareness this month are:
| | | | |
| --- | --- | --- | --- |
| Understanding What's Going On In the Teenage Brain | | | |
Thursday, 30 April 2015
Why do teens do the things they do? Most parents or youth workers have asked this question. Here's one possible answer: their brains are still growing and changing every day!
Although it has long been thought that brains were fully developed and IQ's were set in young childhood, more recent research has shown that brain growth actually continues throughout adolescence and even into young adulthood. The prefrontal cortex is the part of the brain that control impulse and judgment. During the teen years the prefrontal cortex isn't fully connect to the part of the brain that seeks pleasure and reward. Understanding that missing link certainly sheds light on the question of why teens do the things they do!
| | | | |
| --- | --- | --- | --- |
| Join the FFDA Board of Directors! | | | |
Wednesday, 29 April 2015
Families for Depression Awareness is looking for new board of directors members with a passion for depression awareness and suicide prevention and a desire to connect us to others and fundraise for our cause.
We especially need professionals with a background in: fundraising, digital marketing, public relations, or financial and venture capital work. We are also looking for a mental health clinician (LICSW or LMFT), preferably with experience counseling families and adolescents.