Comments? Send an email to info@familyaware.org and we will post your thoughts.


Friday, 09 August 2013
For those of you who've missed it, Families for Depression Awareness has been contributing some interesting work to Care for Your Mind over the past couple of weeks. Care for Your Mind is a collaborative project of the Depression and Bipolar Support Alliance (DBSA) and our organization, in which individuals affected by the mental health care system can share and discuss their experiences.
| | | | |
| --- | --- | --- | --- |
| How We Honored A Loved One By Raising Money and Educating Others About Suicide | | | |
Thursday, 01 August 2013
The following excerpts are from a letter sent to us in March 2013.
On December 22, 2012, my boyfriend, John, and I were sitting in the living room enjoying a relaxing Saturday afternoon when we got the phone call that informed us that his mother had taken her own life.
| | | | |
| --- | --- | --- | --- |
| Study Finds Decline in Teen Mental Health | | | |
Tuesday, 23 July 2013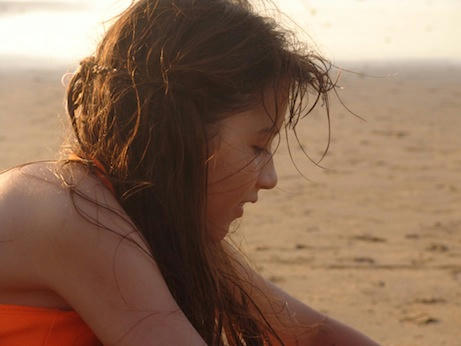 A recent study has found that the mental health of teenagers has worsened significantly since 2006, with lower-income kids being hit the hardest. But parents can help their teens stay on the path to wellness, even during the summer!
| | | | |
| --- | --- | --- | --- |
| How I Saved a Man's Life by Ignoring My Own Advice | | | |
Tuesday, 23 July 2013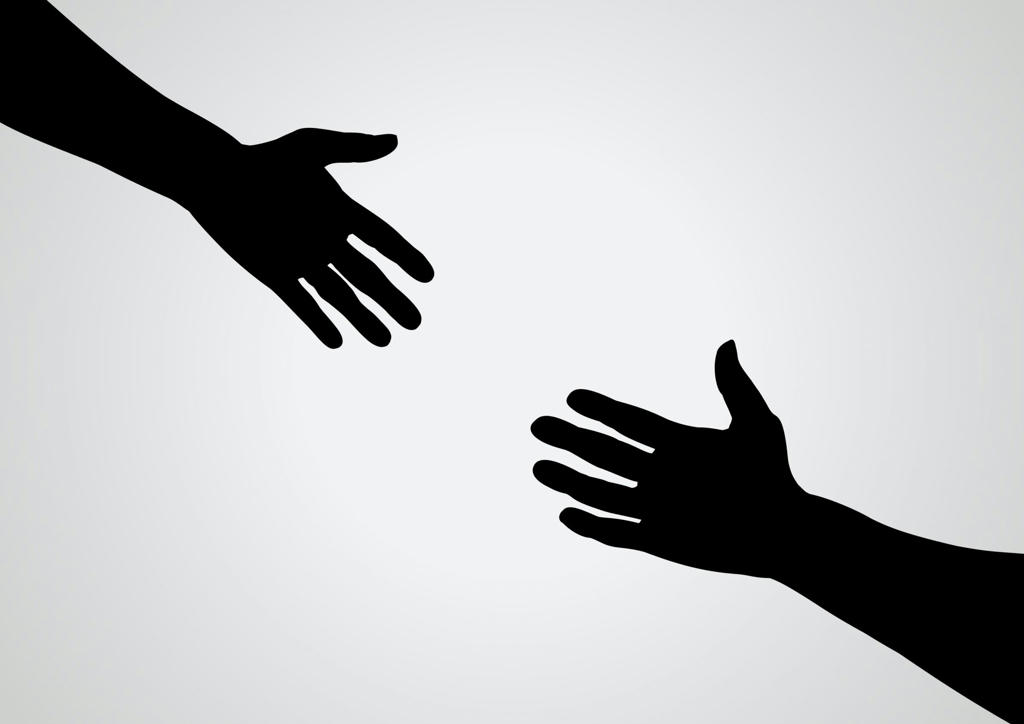 By Justin
Last Sunday night, my wife dropped me off 20 minutes early to get the 7:56 pm Amtrak train to Boston. I walked around the station and, as usual, it was practically deserted. A young woman was sitting on a bench texting.
The only other person present was an older man in his late 50s or 60s with white, disheveled hair and scruffy facial whiskers, wearing shorts but no shirt. He was standing quietly on the train track, casually looking around with vacant eyes. Unlike a kid who jumps on and off the track, the man was standing still.
For years I have made fun of my wife for constantly calling the police to report "suspicious" activities. I am repeatedly telling her to mind her own business. But this scene was unsettling, so I walked up to the man.
| | | | |
| --- | --- | --- | --- |
| Mental Health Headlines July 2013 | | | |
Monday, 22 July 2013
In Case You Missed It!
Here are a few mental health news items that may be of interest. Also, you'll see more news and information from Families for Depression Awareness when you Like us on Facebook!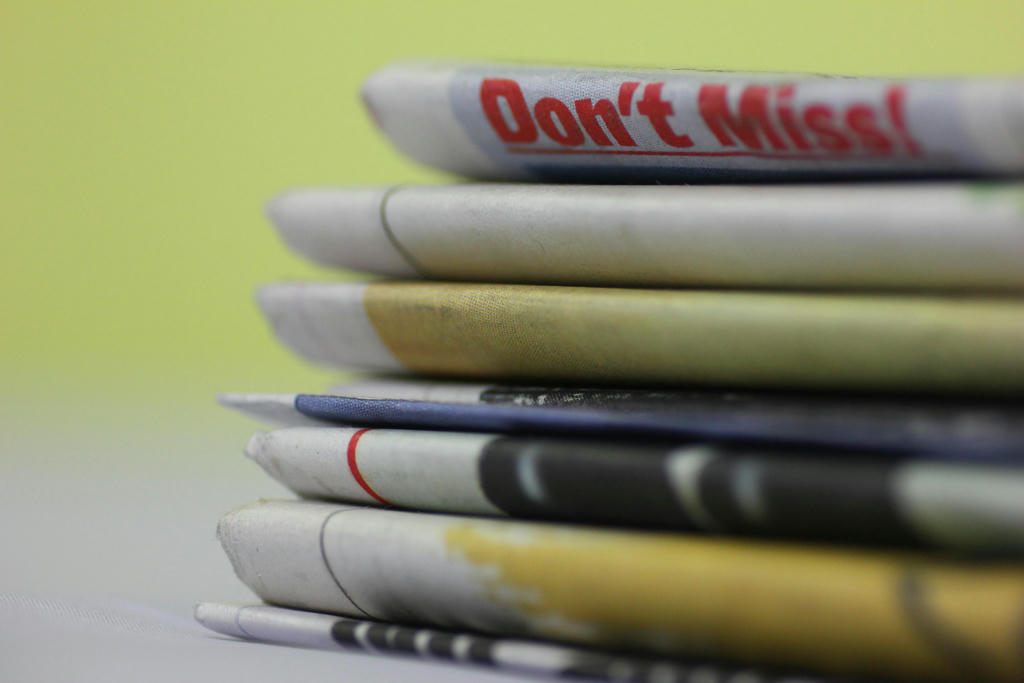 U.S. News Ranks McLean Hospital No. 1 for Psychiatry
Brain Imaging Shows Differences in Preschoolers with Depression
Americans Living Longer, But Chronic Conditions Like Depression Affect Quality of Life
| | | | |
| --- | --- | --- | --- |
| Stress and Depression Training for You and Your Company | | | |
Monday, 22 July 2013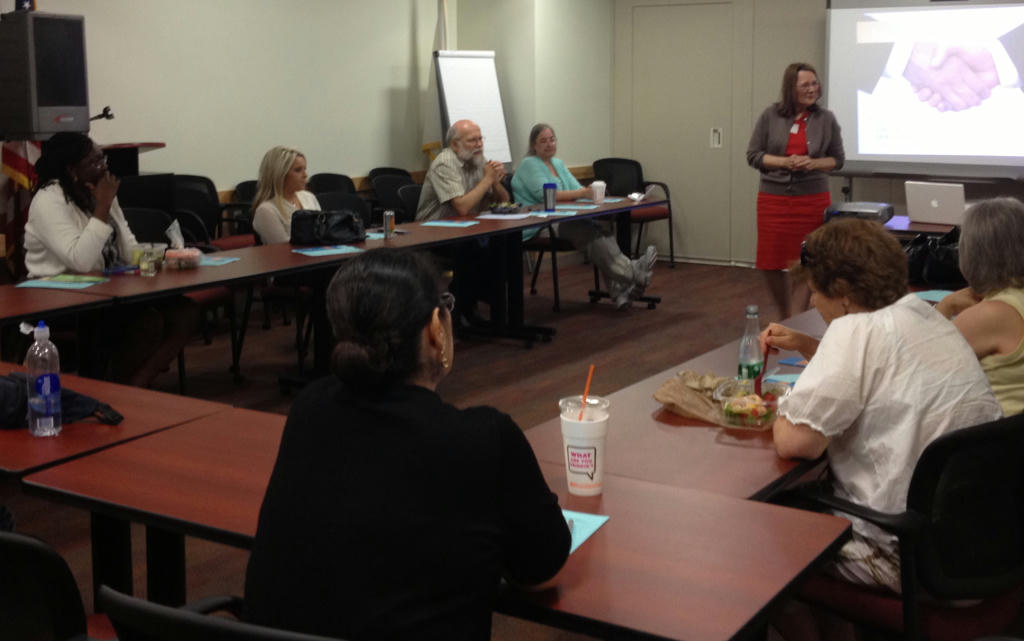 Families for Depression Awareness recently presented the Coping with Stress and Depression Workshop to employees at the Massachusetts Rehabilitation Commission. State funding enables us to conduct free on-site Coping with Stress and Depression trainings to businesses, nonprofits, and agencies across the Commonwealth.
| | | | |
| --- | --- | --- | --- |
| Some Great Resources for Minority Mental Health | | | |
Friday, 19 July 2013
July is Minority Mental Health Month! We want to first acknowledge all of the mental health pioneers of color who have paved the way by discussing issues of stigma, fighting for equal access to services for all, and by serving their communities as clinicians, social workers and advocates.
Although we still have a long way to go before everyone has access to affordable, culturally competent care there are more resources available today than ever before.
| | | | |
| --- | --- | --- | --- |
| Parents: Help Your Teens Maintain Wellness During Summer | | | |
Wednesday, 10 July 2013
It's summertime and our kids are finished with school. For many parents, finding childcare or some sort of structured leisure activity for their children is a major task. For parents of a teenager with depression or bipolar disorder, the concern is heightened considerably.
Structured environments of predictable schedules, classes with expectations and accountability, and regular social contact are suddenly replaced by months of free time. Parents have the extra worry that isolation at home and a disrupted schedule may send some teens into a more depressed state. Here are some suggestions on how you can keep your teen on the track to wellness during the summer months.
| | | | |
| --- | --- | --- | --- |
| Alexandra Styron Answers Your Questions about Writing a Memoir | | | |
Tuesday, 09 July 2013
We are often contacted by Families for Depression Awareness supporters and volunteers for information about turning a family story about depression into a book. Some people ask for help with transforming personal experiences into a marketable piece of nonfiction. Others want help with figuring out who their audience will be.
We are excited to announce that Alexandra Styron, daughter of celebrated writer William Styron and acclaimed author of the memoir Reading My Father, will answer questions about writing a memoir in an upcoming video!
| | | | |
| --- | --- | --- | --- |
| Could Brain Scans Reveal the Right Treatment for Depression? | | | |
Tuesday, 18 June 2013

Researchers at Emory University are studying whether PET brain scans may help to predict whether a person will respond better to antidepressant medication or talk therapy (cognitive behavioral therapy) as a treatment for depression. The
study
, published by the JAMA Network, is among those seeking to
identify biomarkers related to depression treatment
as researchers hope to improve the outcomes for people with major depressive disorder.
Unfortunately, PET scans are expensive and not necessarily readily available. Until this approach is more widely tested and verified, it can be considered a good idea but not an answer to the complicated question of what is the best treatment for each individual with depression.
However, here are some tools you can use now to improve your depression treatment!
<< Start < Prev 1 2 3 4 5 6 7 8 9

10

Next > End >>


Page 10 of 26