Stress and Depression Training for You and Your Company
Monday, 22 July 2013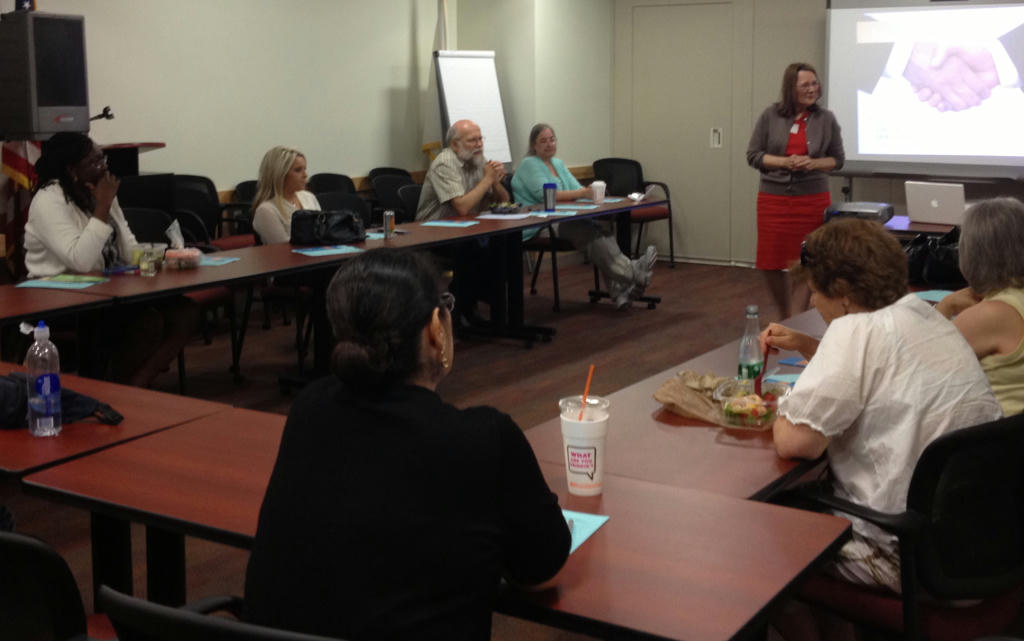 Families for Depression Awareness recently presented the Coping with Stress and Depression Workshop to employees at the Massachusetts Rehabilitation Commission. State funding enables us to conduct free on-site Coping with Stress and Depression trainings to businesses, nonprofits, and agencies across the Commonwealth.
Dr. Charlene Gooch engaged the group in an interactive session, revealing a number of ways to manage stress and discussing how to identify and take action when dealing with anxiety or depression in yourself or a friend or loved one.
With funding from the Massachusetts Department of Public Health Suicide Prevention Program, Families for Depression Awareness conducts free on-site Coping with Stress and Depression trainings at businesses across the Commonwealth. We also offer a "Train-the-Trainer" program to teach others how to successfully facilitate Coping with Stress workshops in their own workplaces and communities. In the past year alone, we have held workshops at a wide variety of organizations, including
a major bank
a global consulting and auditing firm
a healthcare advocacy nonprofit
a child care agency
a technology research and development facility
a professional healthcare organization.
Visit our Trainings page for more information about the workshops, and send your inquiry to info@familyaware.org.
You can view our free, one-hour recorded Coping with Stress and Depression webinar at your convenience.