Teens at Risk; Parents Can Help!
Monday, 23 June 2014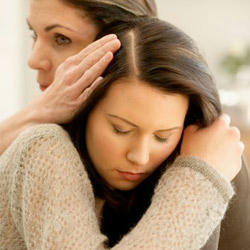 Nearly 30% of US high school age students felt sad or hopeless almost every day for two weeks or more, according to the Youth Risk Behavior Survey. This persistent sadness is one of the key signs of depression, and a prompt for parents to take action to help their kids.
Also of concern, more than 15% of high school youth surveyed had seriously considered attempting suicide within the 12 months prior to the survey, 13% made a plan, and 8% made an attempt.
You can help a teen in your life by knowing how to recognize signs of depression, how to talk with kids about depression, and how to get help. Our free 1-hour webinar, available on demand, features Bev Cobain, RNC, author of two books on teen depression and suicide. Watch it today!